Special versions
There were several special Z3 editions produced during the life of the model. The 007 special edition had a critical role, since it was used to introduce the Z3 to the world through a great product placement in a Bond movie. More special versions followed such as the Individual models, the Sport Edition, and a few one-off models.
Z3 Bond Edition 007
Back in 1995 James McDowell, vice president of marketing at BMW North America, Inc. and mail-order firm Nieman Marcus worked together to launch the BMW Z3 roadster in the Nieman Marcus Christmas Catalog. It was a BMW Z3 special edition "007 JAMES BOND" along with 2 tickets for a Goldeneye dinner party in LA with Pierce Brosnan. Originally BMW and Neiman Marcus had set a 20-unit sales goal over the 3,5 month Christmas selling period. In two days, 100 Z3 orders were placed, so BMW agreed to increase the total production to 100 units.The BMW Z3 used in the movie Golden Eye was one of the first Bond cars made outside of Great Britain.
Press release from the launch
Footage from the movie Goldeneye
Pictures
Car equipment
A commemorative "Specially Equipped 007" dash plaque
HI-FI system with subwoofer & CD
Cell phone
Beige leather seats
007 Bond floor mats
Wind deflector
Special wheels
Costum wood trim package incl. wood shift knob, console and steering wheel
Exterior is "Bond Blue-Gray" ( Atlanta-306 )
Deluxe chrome accents including rear luggage carrier and special roadster luggage Customers also had a choice of automatic or manual transmission.Vehicles were approx. $35.000 excluding delivery and taxes, etc.....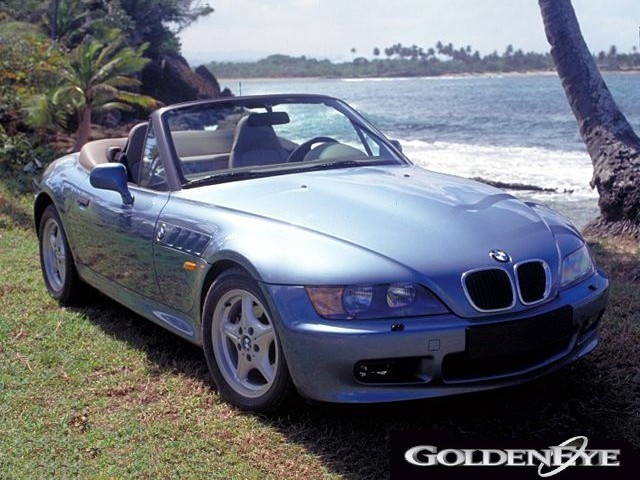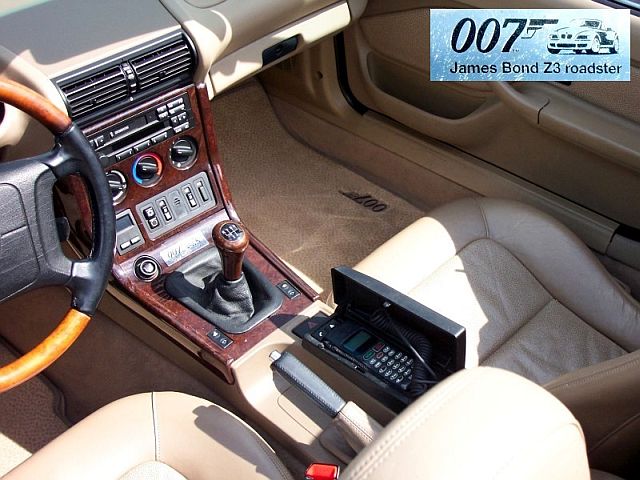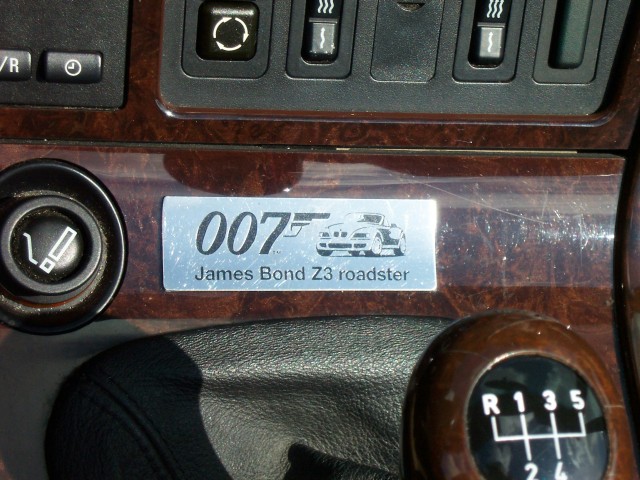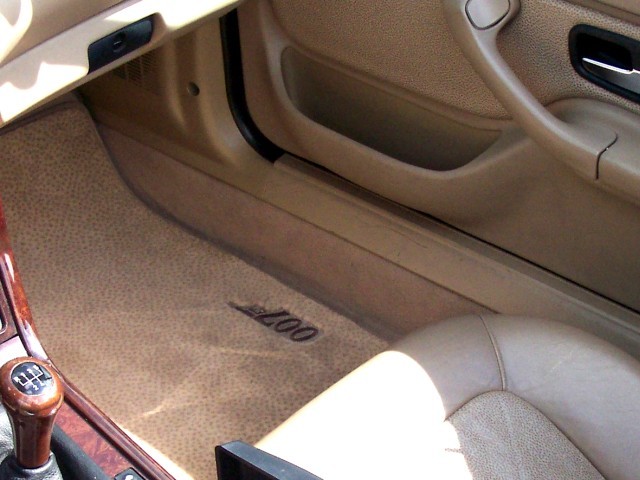 Interesting documents